Contemporary art in the current era is all about bringing color and life to art by combining intriguing lines and hues that make the art stand out. People embraced the change and wanted more of it because it took a long time for contemporary art to replace modern art. As people began to see their problems portrayed via it, it opened the door to an altogether new field of art. They studied art aesthetics and came to appreciate contemporary art, which reflects changes in society, philosophy, and life.
Geometric art is a specialty of modern art, yet there aren't many artists working in this sector. Clifford Singer is a geometric artist who has produced outstanding work. Clifford's paintings have a distinct edge because he wants the viewer to perceive it from both an intellectual and aesthetic standpoint in order to understand what the picture is actually saying.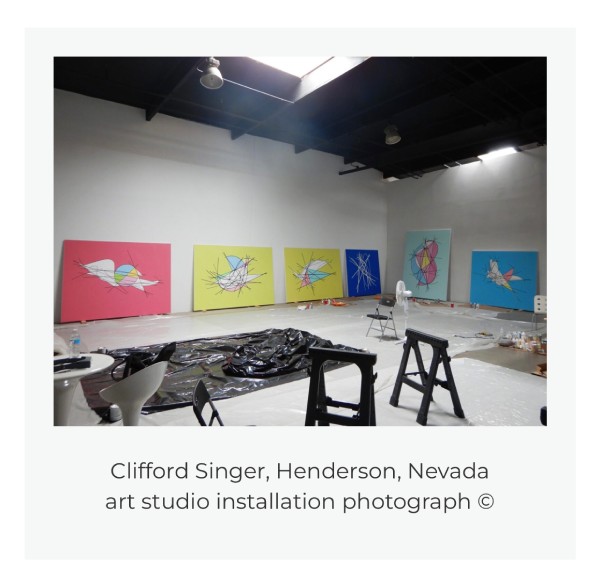 Transforming The World Of Contemporary Art
He was born in Great Neck, New York, and has over 50 years of experience, giving him the advantage of being an expert in the industry. He earned his degrees from Singer and holds academic degrees from Great Neck South Senior High School in New York, HSD, Alfred University in New York, B.F.A., and The City College of New York, M.F.A. He also possesses Secondary Pedagogical Licenses in Art and Mathematics. In 2001, I enrolled as a Ph.D. candidate in Philosophy at the Graduate Center, CUNY.
His work has earned him recognition in the field, and he has known many famous artists, including Artine Artinian, Larry Aldrich, Ronald Davis, Larry Bell, Agnes Denes, Robert Swain, Carlo Sequin, Herbert W. Franke, B.H. Friedman, Francois Morellet, Neil Jenney, Nicholas Krushenick, Kenneth Snelson, Tony Robbins, Irene Rousseau, Sam Hunter, Rebecca Smith, Colette Lumiere,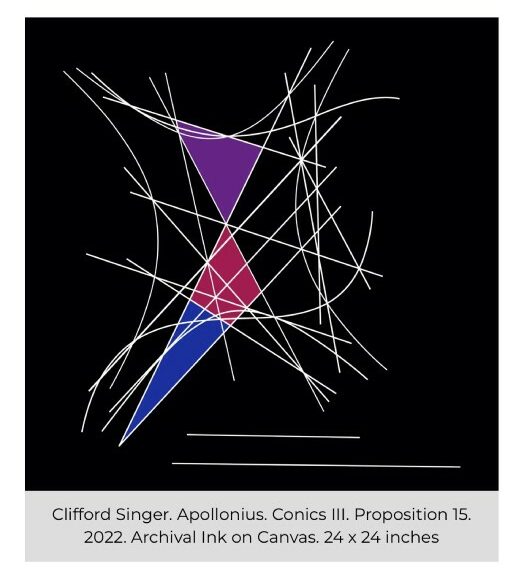 The Geometric Art Guru
Working with straight lines, arcs, elliptical sections, parabolas, hyperbolas, epicycloids, and spirals is what makes the painting speak to the soul of the individual, and then adding an academic touch is the frosting on the cake. It all started when Singer realized he wanted to teach as well as create art, so he relocated at the age of 21 directly from Alfred University in 1977 to the Broome Street loft in New York City's celebrated Soho art district. During this period, he also obtained his New York City Department of Cultural Affairs Artist Certificate, which was signed by Henry Geldzahler and then reissued by Bess Myerson.
His outstanding work can be seen on numerous book covers, where he adds a unique style by replacing the original concept with his current geometric artwork. "Geometry has a solid foundation that is basic, widespread, and easily accessible," he claims. He uses color fields, converging, diverging, parallel, or approaching asymptotically converging lines, circles, ellipses, hyperbolas, and many more classical curves from ancient and modern mathematics in his works." As a result, his love of geometry may be seen in his artwork.
Clifford is regarded as an inspiration by many aspiring artists, and his work is widely recognized in the business. He is altering both worlds magnificently, academically and aesthetically, as a mathematics and art master. Singer's work can be found in the collections of the New York Museum of Modern Art, the Aldrich Contemporary Art Museum, the Boca Raton Museum of Art, the Lincoln Center/List Art Posters, IBM, Mobil Oil Corporation, the Bridges Organization, and a variety of other publications, universities, and corporations.